Student council (FSI)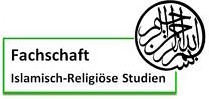 1. Foundation of the Student Council
The student council was founded on October 27, 2014, by a majority of the students at DIRS. The council organizes student activities, promotes solidarity within the student community and strengthens the team spirit between students and members of DIRS. The current student representatives of the council are Zeynep Gülcino and Elisabeth Meck.
Tasks:
representation of students within the Department
contact persons for the DIRS staff
mediation between lecturers and students
contact persons for students in need
creation of study groups
support of the PR work of the department (information events in schools and mosques, profession fairs, open door events)
Planned activities:
excursions
design of the DIRS entrance hall (calligraphic posters, upholstery)
regular movie nights, regular group meetings, cultural events
manifold subject-specific speaking events
cooperation with other university groups (e. g. MSG, student council of Oriental studies, FAU international, mosques, schools)
networking activities at the Faculty for humanities, social sciences and theology, especially via Facebook
2. Activities
FSI-meetings
The student council meets every one-two weeks to discuss matters internally. Externals can join the meetings upon consultation.
Regular open meetings 
Once a month, we meet up in to get together in a less formal way. With coffee, tea and sometimes food, we try to establish a cosy atmosphere for fruitful discussions. This event is open for everybody interested and every meeting is announced publicly. Looking forward to meet you!
Contact us!
If you have any questions, feel free to contact us via E-Mail:  fsi.dirs@gmail.com
Best wishes,
Duaa, Elisabeth, Melih and Zeynep